Snapshots
This is how you photograph today
---
Make a video and easily get the best snapshots. Of course, single screenshots can also be created with on-board tools. However, to be able to work comfortably and quickly, additional functions are necessary.
It is important that the desired scenes in the video can be found quickly (Movie Control) and then the individual snapshots can be viewed, shared and exported in a simple way (Preview Area). So we have developed this app based on our own requirements and wish you a lot of fun, comfort and above all time savings.
The essential functions of the areas "Movie Control" and "Preview Area" are briefly described below. Snapshots is optimized for processing .mp4, m4v or .mov files.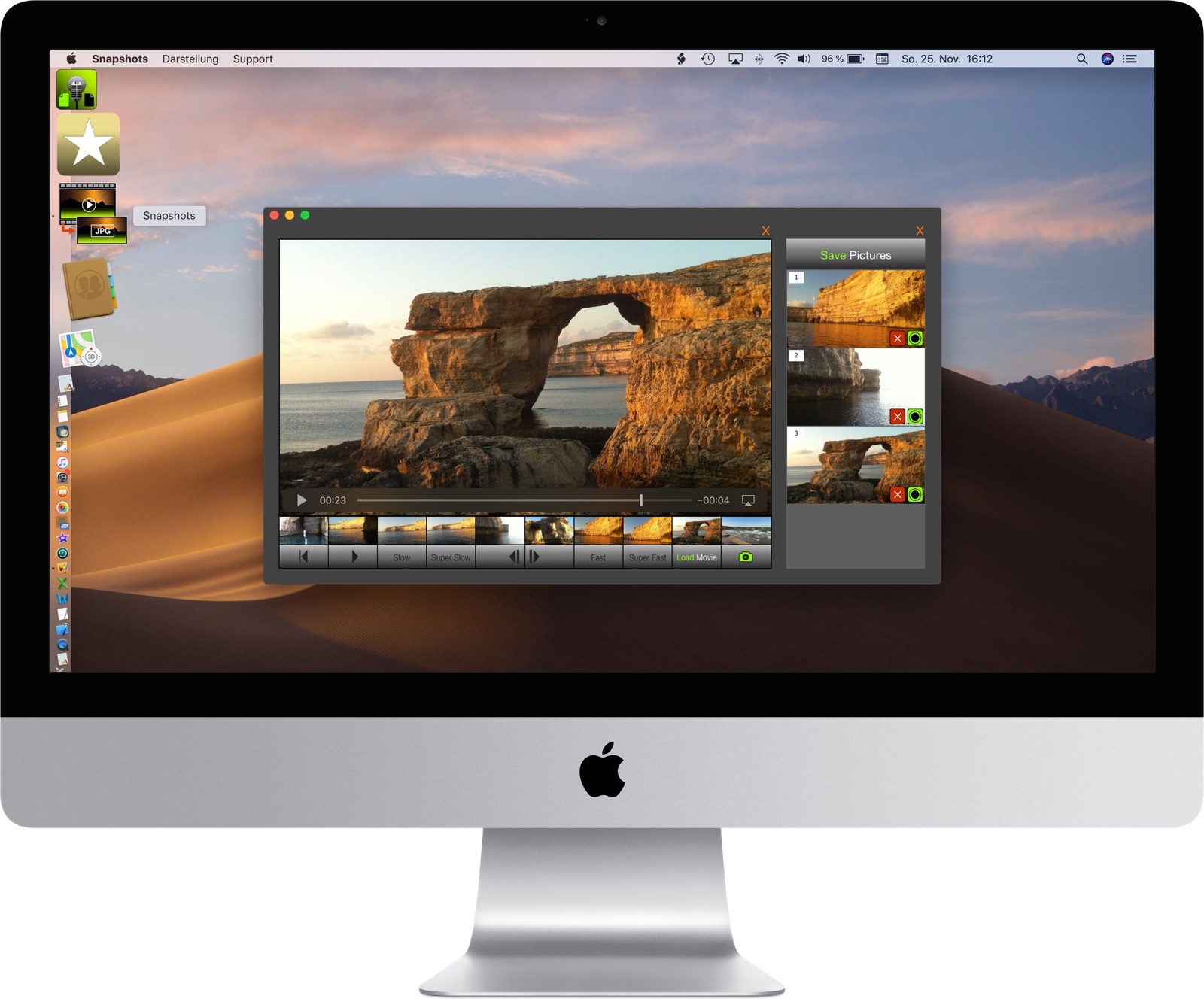 Movie Control
The figure below shows the most important control functions. In addition to the well-known movie control with scrollbar and mouse scrolling, the buttons for direct movie control to quickly find individual scenes and make the fine adjustment by means of frame stepper. Snapshots are then created immediately with just one click and are visible on the right in the preview area.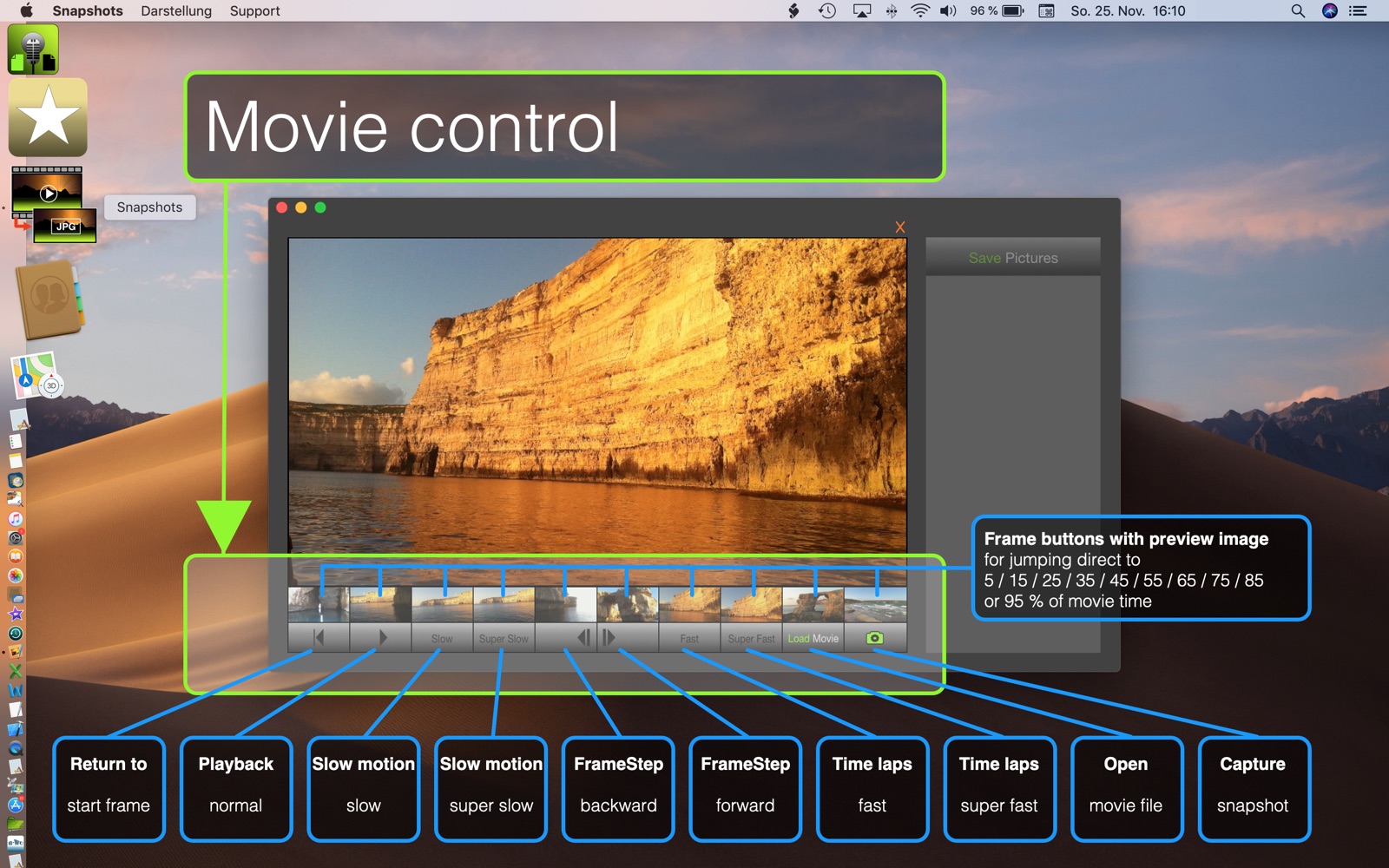 Preview Area
The purpose of the preview area is the "temporary storage" and "collection" of created snapshots, before they can be processed completely or individually. Clicking on "Open picture with preview" you can see the image in the "preview app" of your Mac. The immediate addition to photos, sending by e-mail or sharing via social networks is thus possible per image directly. For complex processing or later selection (for example, in a meeting), you can export all preview images to a folder of your choice.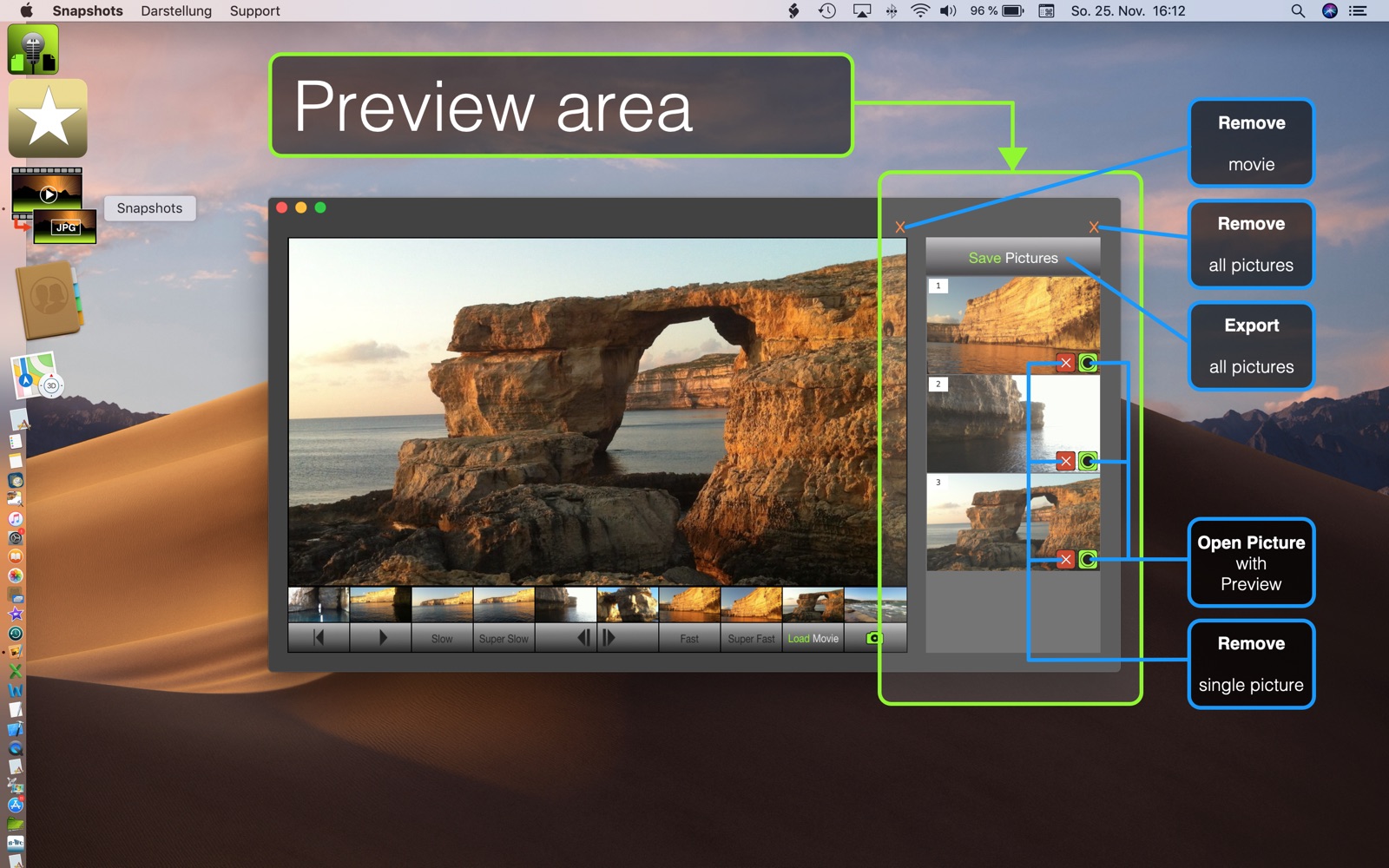 Support
We look forward to receiving your inquiries and will gladly assist you with the operation of our apps. To do this, you can send us a support request directly from the app (menu item Help), which we process as soon as possible.